MEET A REAL LIFE KUNDALINI YOGI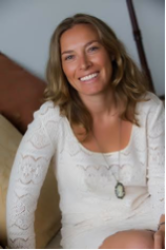 What is your name?
Leigh Morrison
How long have you been a Kundalini Yogi?
About 8 years of practising, and started my level one teacher training in 2014.
Why did you first come to a Kundalini Yoga class?
I was doing a yoga and meditation course and I started trailing different forms of yoga, after practicing hatha for many years. Kundalini blew my mind, quite literally! I was entranced, intrigued and also a little bewildered from my first experience as both physically, emotionally, mentally and energetically I felt a shift, like I was floating when I left the 3 hour workshop I attended. It had me hooked.