Making Sense of Chakras, by Kathryn McCusker,
Founding Director of KMYOGA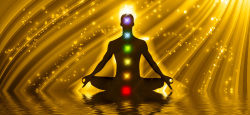 Chakras are centers of consciousness. They are focal points of energy that have a direct, immediate and profound effect on our daily lives.
But what does that mean? How do they work? And how can you recognise whether they are in or out of balance.