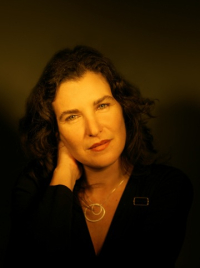 HEART WIDE OPEN WITH KARTA SINGH KHALSA.
Sharon Jacobson shares her experiences of Karta Singh Khalsa's unique approach to teaching Kundalini Yoga.
"I did a retreat with Karta Singh Khalsa in Kangaroo Valley in May 2012.

Prior to the retreat, I had been doing Kundalini Yoga for five months and can count myself amongst a growing group of people who report being instantly hooked from their first experience. I had been practicing various forms of yoga for about 16 years before falling into the Kundalini Yoga trap, but none of them had managed to capture my imagination or sustain my interest quite like this has.

During the retreat I felt my heart cracking open. I challenged myself to stay with protracted postures and did battle with my mind in the midst of experiences that brought me into direct confrontation with the unknown – my 'self'.